Gastroenterology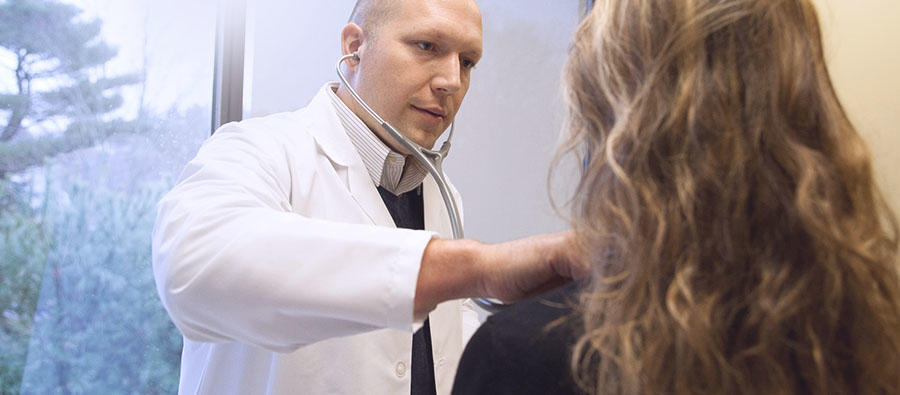 We are here to help you find what you need.
The Division of Gastroenterology (GI) at Glenwood Regional Medical Center concentrates on the diagnosis and management of the full spectrum of GI disorders through the use of cutting-edge technologies and extensive clinical research.
Gastroenterology Treatments at Glenwood Regional Medical Center
A multidisciplinary approach to digestive diseases is achieved through close collaboration with surgeons, hematologists and oncologists, radiologists, and other specialties throughout the medical center. Glenwood's endoscopy facility provides minimal wait time for patients requiring a colonoscopy for colorectal cancer screening.
Gastroenterology treatments & services include:
Colonoscopy for colorectal cancer screening with polyp removal
Diagnosis and management of inflammatory bowel disease, crohn's disease and ulcerative colitis.
Management of esophageal diseases, including esophageal motility studies and 24-hour pH monitoring
Diagnostic and therapeutic biliary endoscopy, including stent placement and stone removal
Endoscopic ultrasound
Small bowel enteroscopy
Placement of feeding tubes into the stomach (PEG) or small intestine (PEJ) for patients who require supplemental feeding
Management of gastrointestinal cancers using stent placement (esophageal, colonic, duodenal, and biliary stenosis) or argon beam coagulation
DAY OF YOUR PROCEDURE
Check-In Time: Please arrive one (1) hour before your procedure.  You will need to arrive early if you did not pre-register beforehand. 
Plan on spending at least (3) hours in our gastroenterology unit.  Ideally we start on time, however delays can occur.
Designated Driver: You MUST have a responsible adult (friend/family member) come with you to your colonoscopy.  You are NOT ALLOWED to drive, take public transportation to leave the gastroenterology unit alone.  If you do not have a designated driver, your procedure will be canceled.  Your driver can bring you home in any mode of transportation i.e. bus, taxi, walking, public transportation.
Leave your valuables at home.
Bring your glasses with you.
If you are unable to keep your procedure appointment or have any questions about the instructions, please call 318-329-3858, at least 48 hours prior to your scheduled appointment.  Call between the hours of 8 a.m. and 4 p.m.
KEY INSTRUCTIONS
Your bowel MUST be empty to clearly view your colon and remove polyps. This means your last bowel movement should not be brown (yellow is ok).
Do not eat any solid food the ENTIRE day before your colonoscopy.
Buy your bowel preparation at least five (5) days before your procedure.  
Review your medications to ensure which need to be held.
Ensure you have a designated driver the day of your procedure.
You must finish your prep at least four (4) hours prior to your procedure.
Three (3) Days Before Your Colonoscopy
DO NOT eat high fiber foods: nuts, popcorn, beans, seeds, multigrain bread, salad, vegetables, or fruit.
Begin hydrating by drinking more water.
Fill out and bring all forms that were sent to you along with a current list of medications.
One (1) Day Before Your Colonoscopy
DO NOT EAT!
Consume only the following types of clear liquids:
    Water
    Broth
    Apple or White Grape Juice
    Tea (without milk or cream)
    Sparkling Water
    Ginger Ale
    Clear Sodas
    Gatorade (No red or blue)
    Plain Jello
    Popsicles
Avoid all red or blue products
Do not drink alcohol
Do not chew gum on the day of the procedure
Your colonoscopy is an important part of your overall health and well-being.  To ensure that the test is as effective as possible, please follow the instructions provided by your physician and Glenwood Regional Medical Center.