Surgical Services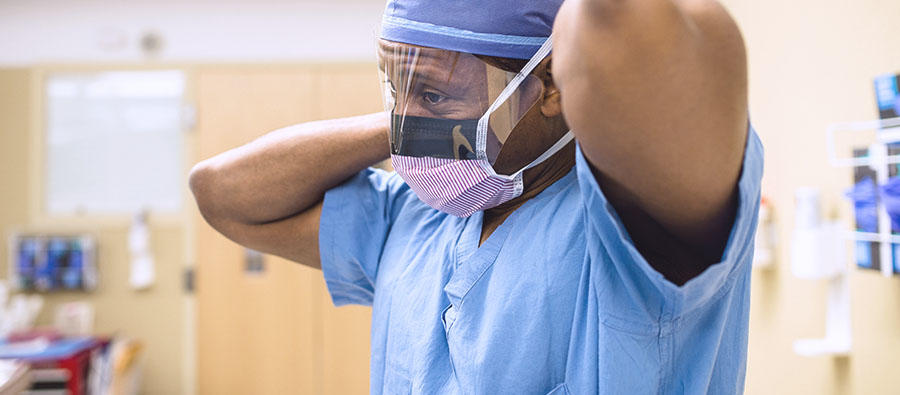 We are here to help you find what you need.
We offer a wide range of surgical procedures. Many can be performed on a convenient outpatient basis. For major operations, our large surgery department includes special rooms for heart surgeries and orthopedic procedures.
State Of The Art Surgical Department At Glenwood Regional
High-tech operating suites
Sophisticated surgical technology to improve patient safety
Minimally invasive procedures for faster healing
Outpatient surgery for operations that don't require an overnight hospital stay
Modern pre-surgery and post-op recovery areas
Spacious and comfortable family waiting areas
Hybrid OR
Is Outpatient Surgery Possible?
New technologies also enable us to perform many operations on an outpatient basis. These procedures minimize surgical trauma and the time needed for recovery, so you can return to the comfort of your home on the same day as surgery.
How Do I Prepare The Day Of My Surgery?
Wear comfortable, loose fitting clothes.
Leave all jewelry, money and other valuables at home or with your family.
Bring appropriate storage for personal items such as dentures, contact lenses, hearing aids, and prostheses. We will label these items and keep them in a safe place during your procedure.
Arrange for someone to pick you up after surgery. Due to the effects of anesthesia, you will be unable to drive yourself home.
We make every effort to begin your procedure at the scheduled time. However, emergency cases can affect the surgery schedule. We recommend that you bring a book or magazine to read just in case an emergency surgery creates a delay in your procedure.
What Is A Minimally Invasive Procedure?
Thanks to breakthroughs in medical technology, many surgical procedures that once involved major operations can now be performed through tiny incisions and instruments guided by sophisticated, miniature cameras. As a result, patients heal faster, can return more quickly to their normal activities, and experience much less scarring.
Some of our surgery suites are specifically designed for these procedures. The high-tech equipment includes computerized touch-screen controls for easy adjustments to lighting levels and positioning of cameras and plasma-screen monitors.
What Is da Vinci Surgery?
Using the da Vinci Surgical System, surgeons operate through just a few small cuts (incisions). The da Vinci System features a magnified 3D high-definition vision system and tiny wristed instruments that bend and rotate far greater than the human wrist. As a result, da Vinci enables your surgeon to operate with enhanced vision, precision, dexterity and control. Since 2000, over 2 million patients have had minimally invasive da Vinci Surgery worldwide.
Hysterectomy: If you have been diagnosed with endometriosis, fibroids, heavy menstrual bleeding, pelvic prolapse or gynecologic cancer, your doctor may recommend a hysterectomy. 
Prostatectomy: If your doctor recommends prostate cancer surgery, you may be a candidate for da Vinci Surgery. Using the da Vinci System, your surgeon makes a few small incisions – similar to traditional laparoscopy.
Cholecystectomy: With da Vinci Single-Site Surgery, doctors remove your gallbladder using state-of-the-art precision instruments.
Weight Loss Surgery
By providing education, resources, and one-on-one coaching, the surgical weight loss team at Glenwood Surgery Center, a campus of Glenwood Regional Medical Center is able to help patients lose weight and keep it off –the healthy way.
LAP-BAND® Adjustable Gastric Banding
Sleeve Gastrectomy
Gynecologic Surgery
Women in West Monroe know that when surgery is a possibility, there's no better place to be than Glenwood Regional Medical Center. Our dedicated team of women's healthcare specialists and gynecologic surgeons are able to treat many women's health conditions using the state-of-the-art da Vinci Surgical System.
Uterine Prolapse & Hysterectomy
Uterine Fibroid Removal
Cervical and Uterine Cancers
Endometriosis & Adhesions
Menorrhagia (excessive bleeding)
Cyst Removal
Urinary Incontinence
What Is A Hybrid OR?
The Hybrid OR Surgical Suite is the most innovative approach to vascular and heart care available in our region. This unique operating room blends the technologies of advanced surgical approaches with crisp, high-tech imaging services. The Hybrid OR is a cardiovascular catheterization lab with immediate surgical capabilities, designed to enable cardiologists and cardiovascular surgeons to work side by side in the same room, at the same time, in the best interest of their patients.