Glenwood Regional Medical Center Announces interim President of Hospital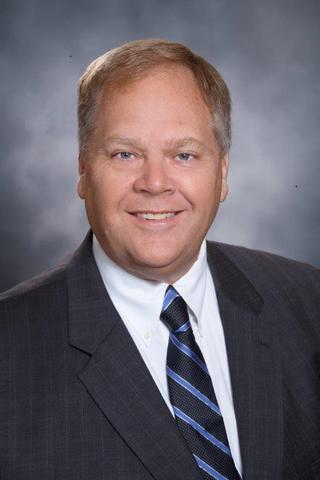 November 1, 2023 (West Monroe, Louisiana) – Glenwood Regional Medical Center names Jon Turton as interim President.  
Jon has spent his entire career optimizing the potential of those with whom he has crossed paths with.  He earned his BS in Education and MBA from Texas A&M University.  His first role was as a public-school teacher prior to shifting over to healthcare.  He worked in several different leadership roles at St. Joseph Regional Health Center in Bryan, Texas for over 20 years.
He advanced to Chief Operating Officer of Baptist Medical Center in San Antonio, Texas, a licensed hospital of 623 beds.  15 months later he was promoted to Chief Executive Officer.  He has continued to serve as a Chief Executive at 2 other acute care hospitals including Broward Health Medical Center in Fort Lauderdale and Texas Vista Medical Center in San Antonio.  The focus has always been on optimizing the potential of every individual, patient, provider, employee, and community.
Jon has led 3 different hospitals as a Chief Executive Officer during the last 10 years.  He is known for leading and setting a great culture with great teams and physicians focused on Patient Safety, Quality and Experience through visible hands-on leadership.  He is a board-certified Fellow in the American College of Healthcare Executives.  He has a Fellowship in Creating Healthier Communities.
Jon says, "I am excited to join the Glenwood family, to continue their tradition on great quality of care that the community knows and expects.  I look forward to meeting and working together with their exceptional staff of healthcare professionals."
About Glenwood Regional Medical Center
Glenwood Regional Medical Center is a 278-bed, state-of-the-art hospital located in West Monroe, Louisiana.  Glenwood remains committed to providing its patients and their physicians with access to the most advanced medical breakthroughs and innovations in heart and vascular care.  Our comprehensive healthcare services include emergency care, heart care, advanced surgical procedures, diagnostic imaging, rehabilitation services, and care for a broad range of medical conditions.  Equipped with the most advanced medical technology and staffed by a team of highly skilled healthcare professionals, Glenwood is committed to providing high-quality care in a friendly hospital environment.
About Steward Health Care
Nearly a decade ago, Steward Health Care System emerged as a different kind of health care company designed to usher in a new era of wellness.  One that provides our patients better, more proactive care at a sustainable cost, our providers unrivaled coordination of care, and our communities greater prosperity and stability.
As the country's largest physician-led, minority-owned, integrated health care system, our doctors can be certain that we share their interests and those of their patients.  Together we are on a mission to revolutionize the way health care is delivered – creating healthier lives, thriving communities and a better world. 
 
Steward is among the nation's largest and most successful accountable care organizations (ACO), with more than 5,500 providers and 43,000 health care professionals who care for 12.3 million patients a year through a closely integrated network of hospitals, multispecialty medical groups, urgent care centers, skilled nursing facilities and behavioral health centers. 
 
Based in Dallas, Steward currently operates 33 hospitals across Arizona, Arkansas, Florida, Louisiana, Massachusetts, Ohio, Pennsylvania, and Texas.