Weight Loss Surgery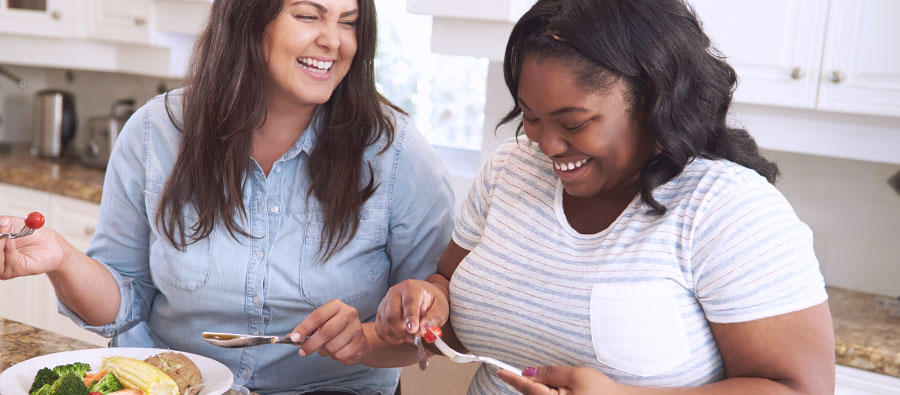 By providing education, resources, and one-on-one coaching, the surgical weight loss team at Glenwood Regional Medical Center can help patients lose weight and keep it off the healthy way.
Free Weight Loss Consultation
Charlene Smith
Glenwood's Bariatric Coordinator
318-329-8448
[email protected]
For many obese adults, successful long-term weight loss might seem like an unattainable goal. Patients at Glenwood know it doesn't have to be that way.
According to recent data, three out of every 10 adults in Louisiana are obese and 65 percent of adults are obese or overweight. Obesity keeps many people from living their life with freedom, energy, and passion. Furthermore, obese adults have 36 percent higher medical expenditures per year compared to adults in a normal weight range.
Free Weight Loss Surgery Consultation
Our team believes that healthy lifelong weight loss begins with education. If you're tired of yo-yo dieting, as well as the emotional rollercoaster of weight loss and weight gain, then we encourage you to register for a one-on-one consultation with our bariatric coordinator.
Call 318-329-8448 to set up an appointment.
Loop Duodenal Switch
The Loop Duodenal Switch is a restrictive and mal-absorptive procedure for patients that weight approximately 300 pounds or more.  This is a non-reversible procedure that limits the amount of food consumed and decreases the absorption of carbs and sugars.  
This surgery is not to be confused with the Gastric By Pass, or the Duodenal Switch.  The Gastric Bypass is an older surgery that was seriously mal-absorptive.  The Loop Duodenal Switch leaves much more of the small intestine, allowing for more absorption of vitamins and nutrition.
It is imperative that the patient is committed to perfect compliance in taking a certain set of vitamins and protein every day for the rest of their lives. 
Loop Duodenal Switch Advantages
80%-100% excess weight loss within 2 years
Reduces the absorption of fat by 70% or more
Causes favorable changes in gut hormones to reduce appetite and improve satiety (hunger satisfaction)
Allows patients to eventually eat near "normal meals"
Loop Duodenal Switch Disadvantages
Non-reversible
Has the potential for long-term vitamin deficiencies
Has a higher complication rate 
What results can you expect with Loop Duodenal Switch?
Permanent and rapid weight loss
Reverse Type II Diabetes in some patients
Long-term weight loss with fewer complications and malnutrition risks
Sleeve Gastrectomy
Vertical sleeve gastrectomy is a permanent, non-reversible procedure in which 75 percent of the stomach is removed. The result is a stomach that's similar in shape to a banana. Patients who undergo this procedure also enjoy a sense of fullness from very small meals.
Patients who elect to undergo this procedure enjoy a number of benefits:
Implementation of a foreign body, such as the LAP-BAND® is not necessary.

There is no malabsorption or vitamin/mineral deficiencies caused by malabsorption.

There is no anastomosis – rerouting of the intestinal tract.

Fewer vitamin deficiencies (compared to gastric bypass).

Less long-term maintenance than an adjustable gastric band.

More weight loss than adjustable gastric banding.

Procedure prepares patients for a later surgery by offering initial weight loss.
There are a few risks and drawbacks associated with sleeve gastrectomy, which your medical team will go over with you prior to surgery:
This procedure is nonadjustable, permanent, and could require a second surgery.

Weight loss may be slower than weight loss that results from Roux-en-Y Gastric Bypass or Duodenal Switch.

Less clinical data available compared to gastric bypass and adjustable gastric banding.

Potential for gastric leaks (due to stapled resection of the stomach).
What results can you expect with Sleeve Gastrectomy?
46% to 83% excess weight loss 1 year after surgery.

Many patients will be able to adjust or stop taking their blood pressure medications, type 2 diabetic medications, or quit their use of sleep apnea masks.

Improvement of other obesity-related health conditions: arthritis, high cholesterol, gastroesophageal disease (GERD), asthma, sleep apnea, high blood pressure, and type 2 diabetes.
LAP-BAND® Adjustable Gastric Banding
Adjustable gastric banding is a safe and healthy weight loss procedure that helps patients achieve long-term weight loss goals. In this procedure, the surgeon places a band around the upper part of the stomach, effectively reducing the stomach's size so that patients are able to eat smaller meals while still enjoying a sense of fullness. The procedure is adjustable and reversible.
There are several benefits to adjustable gastric banding. 
No resection of the stomach means the procedure is adjustable and reversible. There is no permanent anatomical change.
No vitamin or mineral deficiencies due to malabsorption.
No anastomoses – or rerouting – of the intestinal tract.
No protein-calorie malabsorption.
Risks include:
Risk of slippage or band erosion, which may necessitate a second operation.
Risk of mechanical failure, due to port or tubing leakage.
Routine follow-up adjustments are required.
What results can you expect with Laparoscopic Adjustable Gastric Banding?
42% average excess weight loss 1 year after surgery
55% average excess weight loss 5 years after surgery
Remarkably low postsurgical mortality rate of 0.05%
Low "early complications" rate of 1.5% (compared to up to 25.5% with Roux-en-Y Gastric Bypass)
Many patients will be able to adjust or stop taking their blood pressure medications, type 2 diabetic medications, or quit their use of sleep apnea masks.
Conditions
BMI of over 40
More than 100 lbs. over my ideal weight.
BMI of more than 35 and struggle with weight-related health issues such as high blood pressure and diabetes
Struggle to maintain a healthy body weight for a sustained period of time – even with medically supervised dieting
Treatments
LAP-BAND® Adjustable Gastric Banding
Sleeve Gastrectomy
Resources
Obesity Help

When you finally decide to take your life back and move forward with having weight loss surgery, you are embarking on a journey that will change everything you know about the life you currently lead. Not only is your relationship with food about to change, but your relationship with yourself is going...

American Society for Metabolic & Bariatric Surgery

Founded in 1983, foremost American surgeons have formed the society's leadership and have established an excellent organization with educational and support programs for surgeons and integrated health professionals. The purpose of the society is to advance the art and science of metabolic and bariatric surgery by continually improving the quality and safety of care and treatment of people with obesity and related diseases.

A Dozen Ways to Fit in Fitness

With all the recent rain of this summer season, you may have found it was a little more difficult to maintain your fitness routine. With a little creativity, you might be surprised how much extra activity you can add to your day. Health and fitness experts agree that moderate exercise offers significant health benefits for us all.