Maternity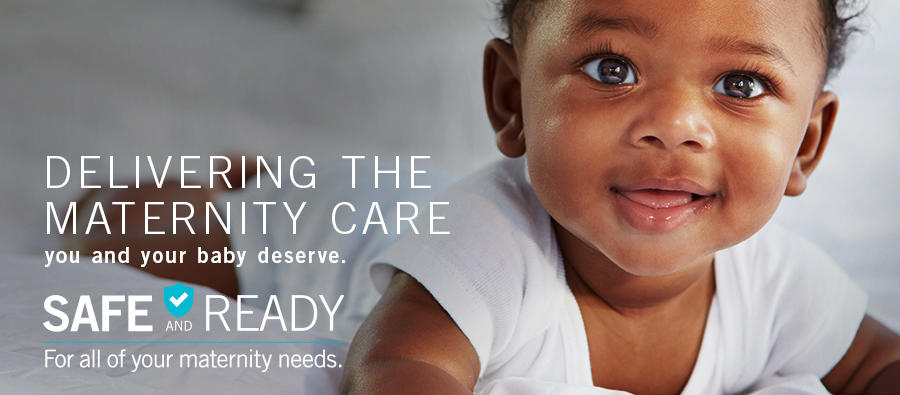 If you're expecting soon, you can expect world-class care and treatment from our safe and ready maternity program. We're here for you and your newborn through every step of the delivery process.
Glenwood Regional Medical Center Maternity Care & Trusted OB Nurses
 
The Women's and Children's Pavilion at Glenwood Regional Medical Center boasts 6 private labor and delivery suites, as well as a 10-bed post-partum facility. In addition to the featuring all of the medical technology you could need, every patient room has:
TV that offers healthcare information
Cable channels
Free in-room movies
Relaxation videos
Complimentary internet access is also available throughout the LDR suites
Maternity Ward Amenities
Highly trained OB nurses on call 24 hours a day
Dietary consultation for moms with a registered dietician
Hearing screening testing for babies
Infant CPR
Videos and learning materials about your baby's first year
Safe Place® Security Solution (Postpartum, OB & Ped Units)
New playroom provided by Shelby's Wish Foundation
Complimentary diaper bag with formula
New daddy scrubs for new dads
Complimentary steak dinner
Free breastfeeding, infant care and childbirth classes
Merchant Coupons
Online Nursery
Our birthing suites are staffed by friendly and helpful nurses, all of whom are trained in breastfeeding and able to offer assistance if needed. More than half of our nurses are certified in inpatient obstetric nursing, low-risk neonatal nursing, and neonatal intensive care nursing, with an active goal of 100%.
ROOMING IN
We encourage mothers to keep their new babies in their rooms as much as possible.  Rooming in gives families time to bond and also helps new parents learns to care for their infant with the professional assistance of our nursing staff.
BREAST FEEDING
We offer lactation assistance for mothers who choose to breastfeed.  All our nurses are trained in lactation and can help you learn the best techniques for feeding your baby and how to be sure that your baby is getting enough milk.
SKIN-TO-SKIN CONTACT FOR YOU AND BABY
Your full-term, healthy baby is placed belly down directly on your chest right after birth.  Your care provider dries your baby off, covers baby with a warm blanket, and gets baby settled on your chest.  For a smooth transition, your chest is the best place for your baby to adjust to life in the outside world.  
What Is Safe Place® Infant Security?
Once your healthy new baby is born, infant security is our next priority at Glenwood Regional Medical Center. Currently, we are the only hospital in West Monroe to offer the Safe Place® Infant Security solution. Safe Place® offers proven protection against child abduction. A soft, flexible RFID band is attached to your baby's ankle, which transmits information wirelessly to an automated system. If the system recognizes that the infant has been brought close to an exit door without authorization, doors lock automatically, an alarm sounds, and nurses and staff are notified instantly. When it comes to security and protection, no company rivals the features Safe Place® offers.
Level II Neonatal Intensive Care Unit (NICU)
Should your baby experience any complications, Glenwood Regional Medical Center is home to one of the finest Level II Neonatal Intensive Care Units in the West Monroe, LA area. The NICU is staffed with highly trained neonatal physician specialists, nurse practitioners, and nursing staff. If you do need the services of our NICU team, you'll find that the quality of care is rivaled only by first-rate communication. As a part of our services, we promise to keep you as informed as possible about your child's condition.
Resources
Pregnancy Checklist

Having a baby soon? Check out our pregnancy checklist that guides you through every trimester, post-delivery and breastfeeding.

Whooping Cough

A cough can be a reaction to a tickle in one's throat, a symptom of the common cold or even a device for interrupting conversations. But when it's caused by pertussis (whooping cough), a highly contagious bacterial infection, a cough can be far more serious. It can break ribs, induce vomiting and leave its victims gasping for breath. Most children in the U.S. are immunized against whooping cough, yet it is still one of the most common vaccine-preventable diseases in America.